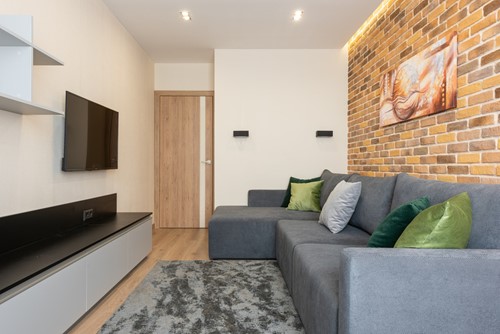 When growing households experience household congestion, expanding their usable living space footprint by remodeling the basement ranks among the best solutions, especially when extra recreational and lounging space is needed.
Along with the increased quality-of-life benefits, a remodeled basement reportedly delivers upwards of a 7% return on investment. If you are considering transforming a basement into a rec room or other lounging space, these are things worth considering:
1: Safety measures
Stairs in older homes can be steeper and narrower than today's building codes permit. But there are ways to improve the safety of these older stairs. For example, you could increase safety by:
installing handrails for all household members, such as youths and adults alike
ensuring steps with rugs have landings or firm grip material
using augmented lighting and conveniently placed switches
having a second egress children can exit in the event of an emergency.
2: Moisture planning
One reason many homeowners don't take full advantage of their basement is excessive moisture. The idea of a musty basement is not necessarily a myth. Basements often trap moisture, and homeowners remedy this issue by using dehumidifiers. Draining the water from these units regularly during the hot and humid season often makes many property owners hesitant to invest in a basement upgrade. But there are ways around the moisture issue.
When planning a remodel, connecting the space to an existing HVAC system can alleviate concerns. Adding a designated heating, cooling and ventilation zone to your system is likely to increase the value of the space and make it more comfortable. It will also nix the practice of monitoring dehumidifiers.
Other solutions to moisture involve switching out glass-only windows for products with screens to allow fresh air into the new rec room.
3: Flooring choice
A flooded basement ranks among the more common types of water damage to a home, and that's why flooring materials matter. The idea of a plush carpet's comfort and value must be weighed against the possible replacement after a flood or excessive water accumulation.
Homes in or near flood plains may be best served by upgrading an existing concrete floor. There are a wide range of coatings for sealing the floor and aesthetic enhancement.
Employing this strategy means homeowners won't need to re-carpet the newly-minted rec room. If you want floor cushioning, area rugs provide under-foot comfort and are more easily replaced.